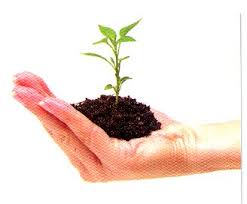 Thank you to those of you who have returned your responses to our stewardship event. We are grateful to you for putting the work of God in the first place in your lives.
Many have offered different fundraising events next year that will help our fellowship and community to grow together. There have been offers of:
a Musical Evening with Fran Hall;
a choir three course lunch (following on the success of last year's event);
a Mayday celebration of teddy bears picnic with maypole dancing and a May Queen;
a Quiz Night;
a summer evening of poetry and prose with Brian Panter;
various coffee mornings;
etc.
Others have offered to help with jobs in the church and form a team to undertake some fo the regular maintenance tasks.
Others have given more and we are so grateful.
Can I make a plea that those who have not returned their forms do so?
The VISION BUILDING part of the pack is essential to us for the building of our church, and what we believe we should be doing both within the church and outside of it, so as to be complete in our mission and ministry.
I know that some people have worried that we are concerned about fundraising. This is a normal part of any church, and indeed any charity. There are no churches, none even in our team, who do not fundraise and have stewardship events where we hope that people will take up direct debit giving so that we know our bills and budgets are met annually. So we will not apologise for doing our job.
However, we do wish to plan mission events and fun events as well. We recently had our first film night with a fish and chip supper. It was agreed that this was a good time together and we look forward to spending more time with each other.
This year we have seen an increase in the numbers of people who are committed to giving spiritual ministry in our church and the surrounding area. We praise God for that. Thank you to all of our leaders, those who lead groups, housegroup facilitators, toddler praise and choir, junior church. You are helping us to grow. We are also thankful for intercessors, for readers, for those who provide cakes and comfort and help at events, for the PCC, for servers, for Wardens and for the ALW (Norman). May God bless us all as we work together in this New Year.
Blessings and love
Denise
Article Type: