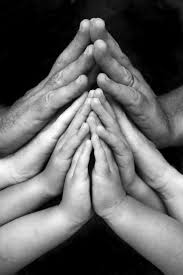 Dear Friends
Greetings in the precious name of our Lord Jesus.  May I take this opportunity of wishing you a very happy, blessed and prosperous New Year.
I have set this picture in place because from many years back I have felt it important to pray in the New Year. One day, shortly after I became a Christian, I realised that there were more important things to do on New Year's Eve than to just party.
Praying, loving God an spending time before Him in prayer will help our poor world to right itself in a way that nothing else can. Can I ask that you consider this very seriously this year? Pray. Pray. Pray some more.
Even if you decide to go to a party, can I ask that you spend some time praying on New Year's Eve?  You, I am sure, alongside me, must see that things are not what they should be. So what are your expectations in prayer?
Write down a not of what you have prayed for. Watch the news to get prayer "fodder". Come before God, even on your knees at your own bedside just before you go out, and pray for the world to be blessed, to know His love and whatever else He has laid on your heart as you have watched the TV, listened to news, or read in the paper.
When you see an answer to prayer then put a tick against that prayer. It is amazing how it builds up your faith. Another way of praying, that can be most productive, is praying through the Psalms. There are 150 Psalms - that should keep you going once a day for 150 days. You may find it odd that some of them talk about those who cause us trouble. It may help you to pray but also remember that it is a rule of life for us to forgive those who hurt us and cause us trouble. So the beginning point of prayer has to be a clean heart and anger laid aside. The best way to get ourselves right before prayer is to ask God's help to forgive those who have hurt us. The next step is to talk, like we talk to a friend, about our anger, asking Him to help us by taking the anger from us, and helping us not to be inappropriate with our anger. He always answers these prayers - just try it and see!
When I meet with people and talk, I am often challenged by the fact that they do not believe that they have anything to offer in terms of Christian service. This is particularly true of the housebound folk whom I visit. I discover that they pray, they really pray, but that this commitment has never been described to them as a Christian ministry.
Whatever we do in secret will be heard by all eventually and there is no escaping that. So pray; pray in secret and your Heavenly Father will know your heart and will reward you love and concern for others and for our world.
God is listening. He is waiting.
Pray.
Much love
From
Denise
Vicar of St John the Evangelist
Article Type: