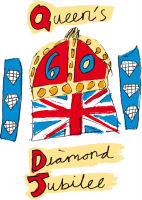 The Jubilee Weekend at St John's Church proved to be a great success with Jubilee Flowers and History Exhibitions in the Church throughout the weekend, a fete held in the school (due to the wet weather) on Saturday afternoon, an excellent concert by Lacey Green Singers on Saturday evening and 'Songs of Praise' on Sunday evening with participation by representatives from the Methodist, Baptist and Jewish faiths.
There was a great spirit of unity throughout. Some of the village organisations joined the Church to run stalls at the fete and all their efforts were greatly appreciated. Thanks must go to all who supported the events in any way; providing prizes, made cakes, erected bunting and helped with all the many tasks involved.
The support given by all was tremendous and as a result we raised a profit of £1025.20.
Thank you all!
Pat Richards
Article Type: