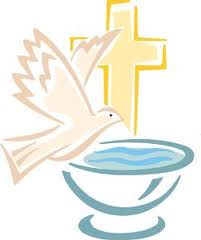 There will be a team confirmation service at St. John the Evangelist on November 24th. So, if you would like to be confirmed please do see Denise in the first instance.
We are happy to baptize adults and children who belong to worshipping families.  The importance of coming to church, learning to worship and, for the children, attending Junior Church is vital. Please do encourage each other to come and worship regularly.
Also it encourages the children to see each other and learn together in Junior Church. Please see Suzan Field about Junior Church - or speak to Denise about baptism should you wish to know more.
There are other dates for Deanery Confirmations and Rev Denise is taking a class for those who wish to be confirmed by Bishop Alan in June.   Please do call 01844-347741 if you would like to be included!
Article Type: