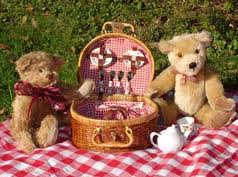 Our thanks go to Jenny Stothard, Toni Booth and all of those who helped to make the Teddy Bears' Picnic such a wonderful event. The teddy bears certainly enjoyed it - I know that the children did too.
Following our All Age Worship on the First Sunday of May, many went into the school and had a great time playing with all of the toys, picnicking and dancing around the Maypole.
Let's do it again please.